SiteUpdater™
With an easy-to-use word-style editor, content can be modified throughout the website without the need for any programming experience. Add and organise pages with a simple drag-and-drop interface, edit menus and sub-menus, modify page URLs and manage files and downloads all from the intuitive MiUpdater™ control panel.
SiteUpdater™ also accommodates multiple site management for businesses with franchise networks, multiple branches or company divisions, allowing different levels of access and extensive back-office reporting.
---
The SiteUpdater platform has been designed for you to be able to update every aspect of your website with an easy-to-use editor. You can create page, add images, change banners... actually change, manage and grow every aspect of your website. You can preview the pages as you design them offline, and when they are complete, just make them live.
The framework of your site is per-programmed into the system to carry through nav styles, back layout and styling.
---
An easy to use interface without the need for any programming experience - it's that easy!
Drag


Add and organise pages with a simple drag-and-drop interface
Upload


Upload a picture or graphic which will automatically scale to your website format
Edit


Edit menus and sub-menus, modify page URLs and manage files and upload
Manage


Multiple site management for franchise networks, multiple branches or company divisions
Access



Allow different
levels of access
for staffing
responsibilities and
extensive back-
office reporting

---



Want to be noticed on the search engines?


SiteUpdater™ is built to make search engine optimisation simple. Using the built in SEO tools for site-wide and page specific optimisation, it is possible to significantly improve your position in search engine results, quickly and effectively.
For those of you who employ an external company to manage your SEO or if you have in-house optimisation specialists we have a dedicated area of MiNexos with all the management tools needed to manage header tags, page descriptions, key phrases which is already being used and varied by one of the UK's leading SEO companies.
---
How are you doing today, yesterday, last month, even last year?
SiteUpdater™ provides you with comprehensive and easily interpreted statistics on all aspects of your website. Presented graphically, your site's statistics have never been so easy to understand and are in real-time.
Tracking

Entry and exit page tracking
.
Visitors

Visitor location and referrals from search engines and 3rd party websites.
Key phrases


Keyphrases and keywords used in inbound link text and search engines.
Summarys

Daily, monthly and all-time average summaries.
Real time


See via an Ip address how is on your site - live.
SiteMerchant™
We have made running and managing an online shop a simple task when you have the power of MiMerchant™ at your fingertips. You can process online and offline orders, have packing slips created ready for printing and configure special offers, featured products, gift vouchers and other checkout discounts.
MiMerchant™ utilises Google Base integration to ensure your products are visible directly to Google users keeping your products ahead of the competition's. A guest checkout with a wide variety of payment methods can be implemented to make the checkout process simpler for your customers.
Know your Customer
Customers are the most important asset any online company can have. So, MiMerchant™ lets you track and manage your customers' purchases and have their contact details fully accessible at the click of a button.
With a day-by-day statistical breakdown, MiMerchant™ lets you know who you're selling to and where in the world they are. Combining data from offline sales with statistics from web sales, MiMerchant™ can provide you with instant and comprehensive feedback on a whole host of areas:

Your most popular and highest grossing products

Daily and monthly breakdowns of new customers, orders and specific products sold

Sales channels and resellers reports

Popular delivery and chosen payment methods.
The combination of MiMerchant™ statistics and MiMailer™ is an extremely powerful tool enabling the targeted marketing of customers according to their purchase history and more: a great way to increase your selling potential.
CampaignMailer™
MiMailer has been designed to make email marketing a simple task. Using pre-defined templates you are able to modify and create fresh email campaigns, to keep your target audience engaged about your business.
Whether you need to send a campiagn or newsletter instantly, it can be achieved quickly and efficiently at your control. You can even design a template and send it out at a time or date that suits you with our scheduled module, reaching your customers quickly and effectively has never been simpler.
---
The CampaignMailer Interface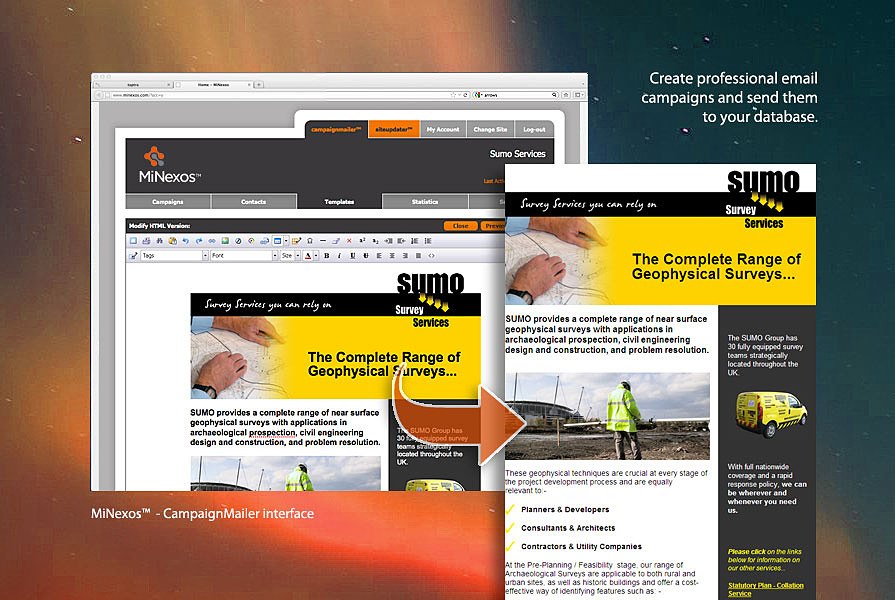 CampaignMailer has been designed for you to be able to update and create, new stunning email campaigns with an easy-to-use editor. You can create campaigns, add images, change colours and start to build a library of your templates. You can preview the preview the templates in 9 different email browsers before you send them to check they look consistant and also to check all live links. All you then need to do is choose a contact list from your contact database to send them too and hit the button.
---
Showcase Modules
Import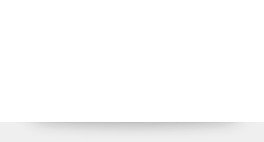 Import all your existing contacts into CampaignMailer™ at the click of a button.
Filter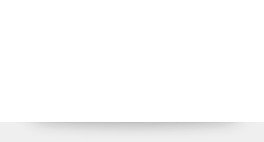 With Smart-search, filter down existing contact groups for targeted marketing.
---


Spot the trend knowing your customers activity

MiMailer™ is designed to give you the best possible marketing statistics and contact feedback. Once an email has been sent, CampaignMailer™ provides you with instant and comprehensive campaign statistics.

Email activity tracking showing you who opened an email and how many times the email was viewed
.

A list of email addresses which cause an email to bounce, and the reason for any rejection.

Full yearly calender to add events, meetings & conferences.

Intelligent click tracking showing a complete list of links and breakdown of who went on to click specific links within an email

Upload files that can be given permissions of use to the user.
---
All of this data combines to give you a comprehensive and accurate representation of your campaigns' success, allowing you to refine future campaigns and achieve more with your online marketing.
Click here for costings on setting up a campaign and sending out emails
.
---
Your data will always be up to date
Import your contacts list through the upload of a CSV file where you can create contact groups for specific marketing targets or send by a post code address to mail a specific area - it's your data to manage as you wish.
With smart-bounce detection automatically managing your contact lists, be assured of a high delivery success-rate and combine MiMailer™ with MiUpdater™ to instantly include contacts who have subscribed, or completed a form, on your website.
---
ModulePlus™


MiNexos™ gives you the power to take your online business solutions even further and has been designed so you manage it yourself without the need for having an IT experience.

The great advantage with MiNexos from a business users point of view, is that you control and manage your solution on a day-today basis without the need for any previous programming or IT experience. Our easy to use interface means you have total control with infinite potential.
---
Showcase Modules